Tumby Bay Motel
You can't beat our location!
We are near the marina, town and beaches.
Our rooms have a clean design with comfortable amenities that will suit any budget – whether you're traveling for  business or leisure.
Parking available near the front of each room – with space for a trailer/boat.
Kitchenette
Fast,free WiFi
2 x Smart Digital TV's in each room
Swimming Pool
Plus much more!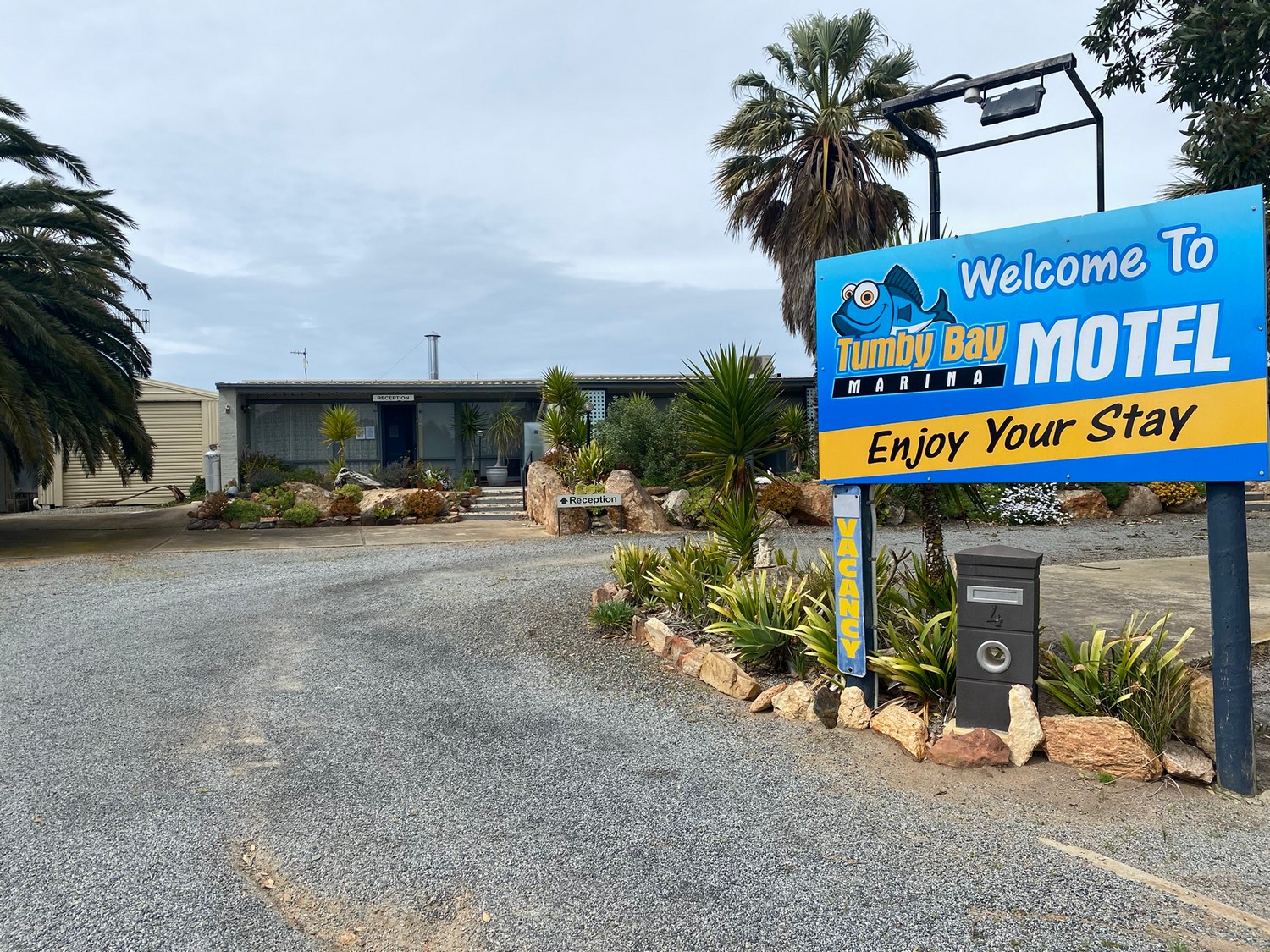 Located on the beautiful coastal town of Tumby Bay is the Tumby Bay Motel. Just 40 minutes from Port Lincoln Tumby Bay boasts some of the most beautiful and pristine coastal views anywhere on the lower Eye Peninsular having that quiet country town feel with the beach side feel. There are plenty of shops and restaurants to choose from as well as stunning coastal walks, fishing from the pier or strolling along the beach. Some of the many attractions include the Tumby Bay National Trust Museum, the koppio Smithy Museum and the Colour Tumby Silo Art.
Tumby Bay Motel rooms are configured with queen beds and also rooms with Queen and single, each room has kitchenette facilities including microwave, tea/ coffee, tv in both kitchen and bedroom with ensuites. Each room has a modern beachside feel and is located in a quiet and leafy environment and is situated next to the beautiful mangrove walk trail.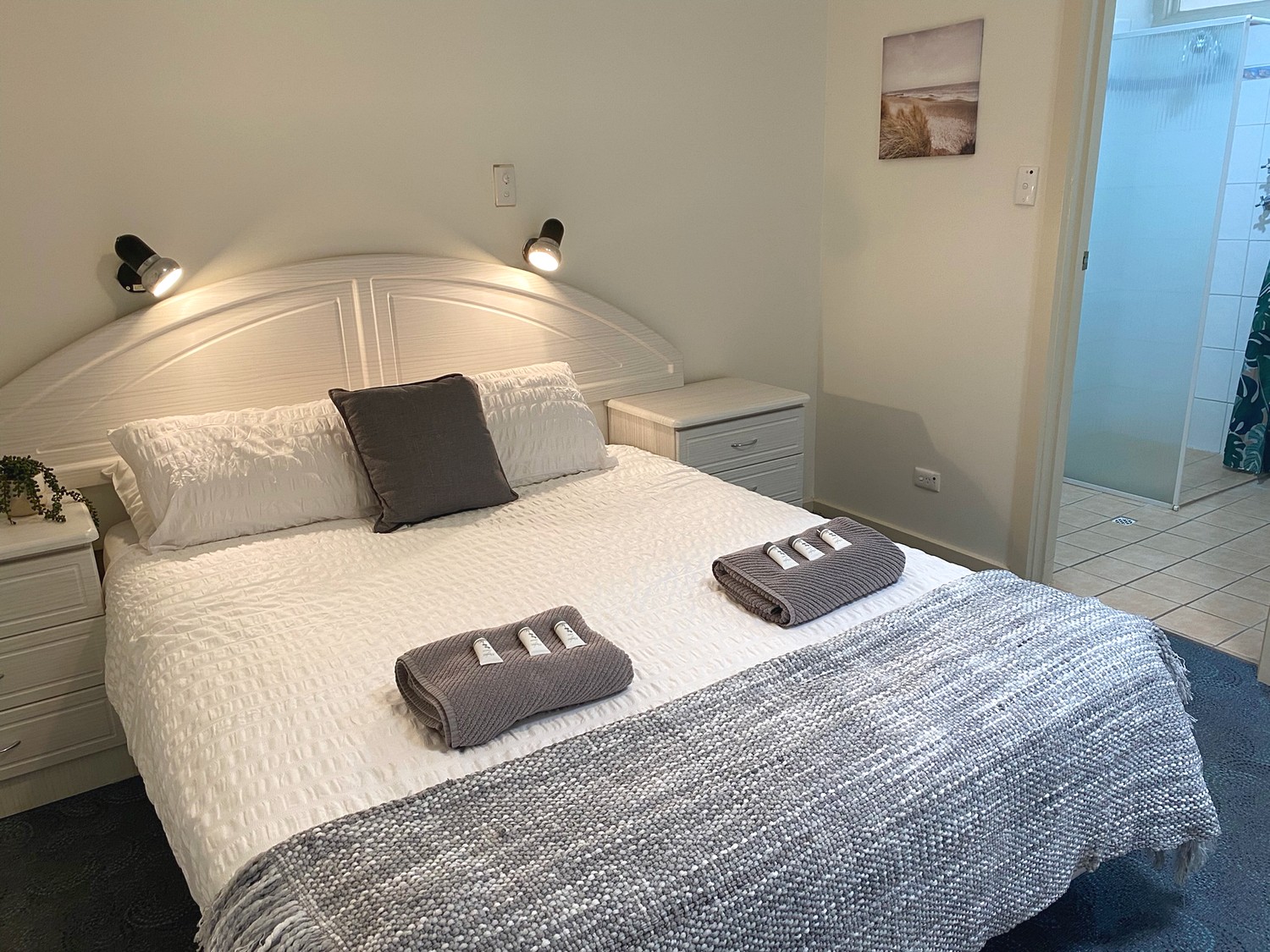 The Queen Room comfortably sleeps two people in a queen bed. Room also has full en-suite, free Wi-Fi, microwave, reverse cycle air-conditioning, individual garden setting + more.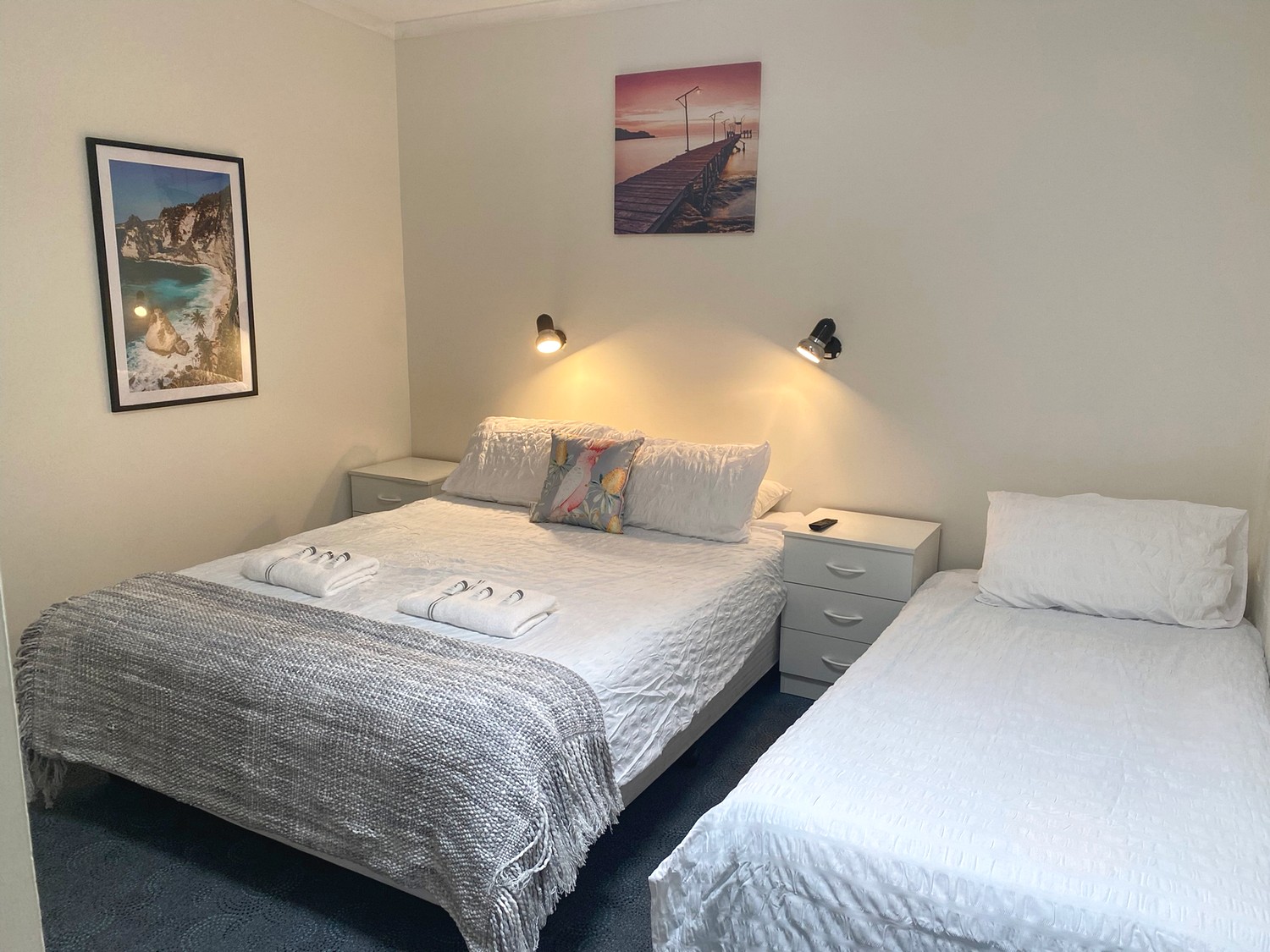 The Queen Single room comfortably sleeps three people, comprising of a Queen bed and a Single bed.   Room also has full en-suite, free Wi-Fi, microwave, reverse cycle air-conditioning, individual garden setting + more.
We have excellent ratings on Google.

Nicest and almost cheapest motel I stayed in during my 8 week WA enforced 'holiday' in SA. Quiet, clean, spacious...has everything you need for a comfy short or long stay. I stayed a week and got the weekly discount. Tumby bay itself is beautiful and the Mangrove walk, opposite the motel is surprisingly good. Hi Trish!!!
Lovely hosts, friendly and helpful. The room was spotless and there is a pet friendly room which I always need!
Excellent price and great location, very clean and well run. Recommended to friends who will be travelling through shortly.
We arrived late to have dinner and they fitted us in. Full menue was still available to us and it was a great meal. I highly recommend them.
Great service
Jessica Mensforth
2021-01-02
Trish is extremely helpful and welcoming. Excellent value for money and would stay again. Super clean and tidy. Highly recommend.
Corena Anderson
2020-12-13
We had a wonderful stay here. Rooms were fantastic and very clean. Bed was extremely comfortable. The manageress Trish, was so welcoming, friendly and helpful. We will definitely be back 💯👍
LOCATION
Located half and hour from Port Lincoln, Tumby Bay boasts beautiful beaches, cafes and local history.
Tumby Bay is an idyllic coastal town located on the Eyre Peninsula in South Australia. It offers a range of outdoor activities and experiences, from swimming, fishing and boating to surfing, windsurfing and kayaking. Visitors can explore the rugged coastline, enjoy beautiful beaches, spot wildlife or take part in a variety of water sports.
The town also boasts a wide range of boutique shops, cafes and restaurants that serve up delicious seafood and regional produce. There are plenty of accommodation options to suit all budgets, including holiday parks with camping sites or self-contained cabins. With its stunning coastline, friendly locals and relaxed atmosphere, Tumby Bay is the perfect destination for an unforgettable getaway.